Home design and decorating no longer focus solely on the interior. A movement toward reclaiming outdoor spaces has made patios, gardens, and outdoor living spaces more integrated parts of the home than ever before. With outdoor spaces becoming more and more popular, outdoor living projects are becoming more and more necessary. Here are a few tips for improving the exterior of your home.
New Sprinkler Installation
Adding a fully functioning sprinkler system to the home offers a high level of convenience while saving homeowners time and money. When a sprinkler system is in good working order and takes care of the entire yard, it's easy to keep your property looking beautiful. Automatic sprinkler systems are also more efficient than traditional sprinklers, which saves you money on utilities. Program your system to run at optimal times of the day, such as first thing in the morning and during the early evening hours. An irrigation system professional can recommend proper maintenance procedures so that your system continues to run smoothly. Add value to your home and avoid over-and under-watering with a new automatic sprinkler system from Circle D Construction. Get the most from your in-ground lawn sprinklers.
Learn More: Benefits of an Automatic Lawn Sprinkler System
Landscape Drainage
Well-placed drainage in a yard can mean the difference between a perfectly green, lush lawn and a wet, swampy area that's unusable to you and your family. A customized drainage game plan and unique solution can turn your entire yard into a usable outdoor area that you'll love year-round.
Shelter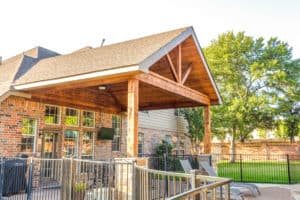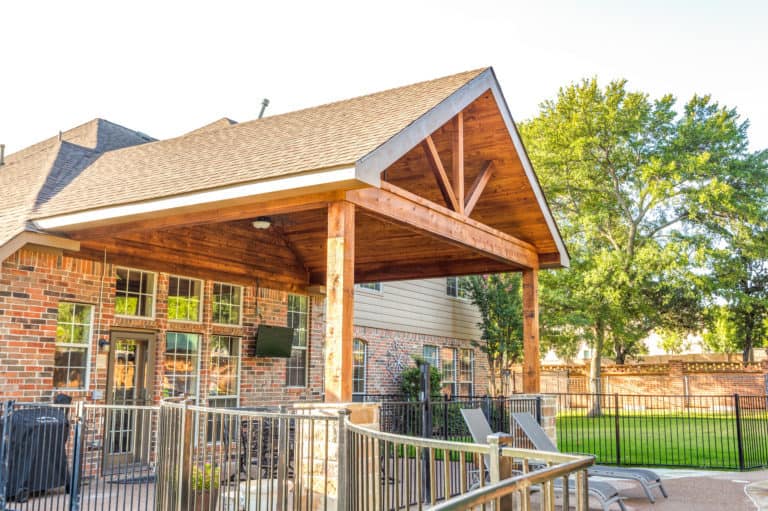 A patio cover, a pergola, or a gazebo will allow you to enjoy your outdoor spaces in any weather and at any time of the year. They cover and protect your furniture and outdoor kitchen appliances from harsh elements. Shades or curtains that can be tied back when you don't need them will extend your protection from the wind and rain, and help give your outdoor spaces a cozy, roomy feel.
Roof
A roof protects the entire home, ensuring that the structure below remains in good condition. If your roof is older than 15 years, it's time to hire a roof inspector and get your roof updated or replaced. There are a wide variety of roofing materials available including slate, metal, wood, and tile. Currently, the most popular roofing material is asphalt shingles. These flexible, lightweight fiberglass mat shingles are covered in asphalt and colored with mineral granules to help protect your home and everything in it
Garage
A garage provides a clean, dry, safe place for parking cars while offering useful storage space for homeowners. Keep the parking spaces tidy, clear out leaves and other debris on a regular basis, and clean up oil leaks as they occur. Install wall or ceiling shelves and cabinets to maximize vertical storage space, and good lighting to make the space more functional for working in the space.
Hardscaping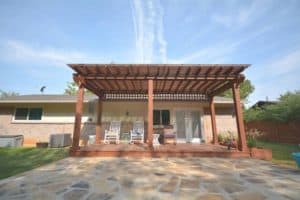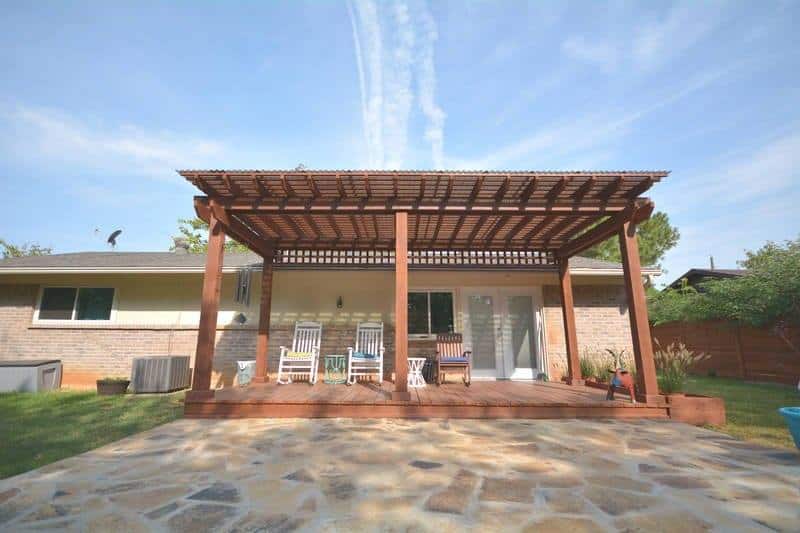 Hardscaping helps you carve out some outdoor space by establishing clear borders. Consider building or installing a half wall around a patio, a lattice, curtains, or a hedge. Wood fences or gates provide privacy and boundaries for your space. Brick or stone paths provide safe access to various parts of your yard and to and from the back door of your home.
Learn More: Hardscaping Projects that Add Value to Your Home
Landscaping
The first thing a prospective home buyer and your guests will see is your yard. This is where you get to make much of your first impression. Having a well-kept garden and landscaping is an excellent way to increase home value by adding to curb appeal. Buyers love mature trees and bushes that will make the yard look good while also providing privacy. Trees that provide shade are also beneficial in the summer since they can block sunlight from your home and thus help to lower your utility bills. When planning your garden, it is a good idea to look around for plants that are native to your area and are therefore more likely to thrive and be easier to maintain.
Bring the Indoors Out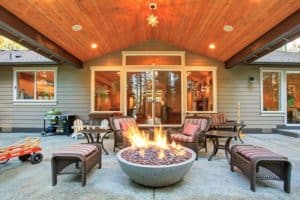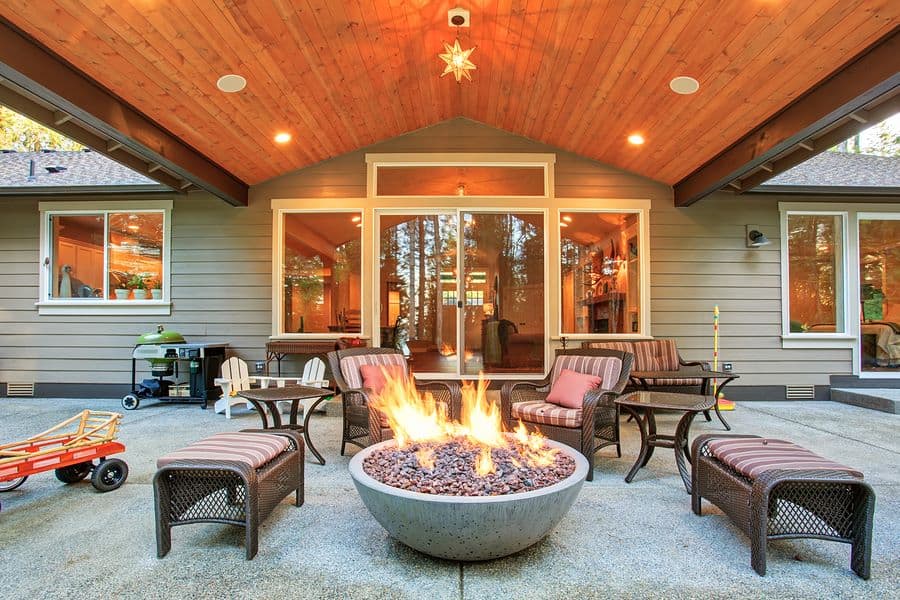 The inside of your home is comfortable and pleasant, and your outdoor living spaces should be, too. An outdoor fireplace and cozy seating can really help complete the feeling that the space is an extension of your home, while a fire pit makes a good focal point for the whole family or a group of guests to gather around.
Learn More: Elements of an Outdoor Living Space
Can You DIY Your Outdoor Living Projects
Do-it-yourself projects are great for some people and some projects, but not always! If you want to create a new and more livable bathroom space, you may want to ask for professional help. There is nothing worse than getting halfway done with updates only to discover that you're not equipped to finish them properly. In your efforts to save money, you may end up spending more than if you had called a professional in the first place. Professionals know just what it takes to make your improvement dreams a reality.
Working With Professionals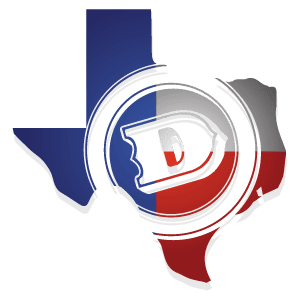 If your home needs major changes, call in the experts. A professional contractor will help you decide which changes to make while staying within your budget. He or she will also help you decide which projects you can take on yourself and which ones are best left to experienced professionals.
A professional contractor can advise you about making any major changes such as adding new countertops, fixtures, sinks, tubs, and showers. Remodel professionals are happy to share their tricks of the trade to help you save money on your next home improvement project.
Learn More: How to Choose an Outdoor Construction Contractor
Adding outdoor living projects to your home means making a lot of decisions, all of which are destined to stick with you for a while. If you still aren't sure where to start, your contractor's experience and expertise make him a perfect source for home remodeling ideas.