The look and feel of your outdoor living space can make or break the quality and atmosphere of your home's overall design. But it's a lot easier to create outdoor space others will be envious of than it may seem. All it takes is some planning and creative design for your outdoor living dreams to become reality. Whether it's a deck, patio cover, or a full-blown outdoor living and dining area, our team of professionals has some great tips for adding that dash of beauty and charm to your outdoor space.
Table of Contents
Outdoor Living Space: What to Consider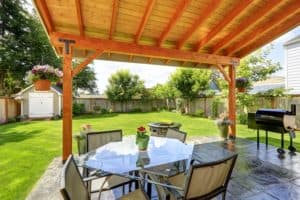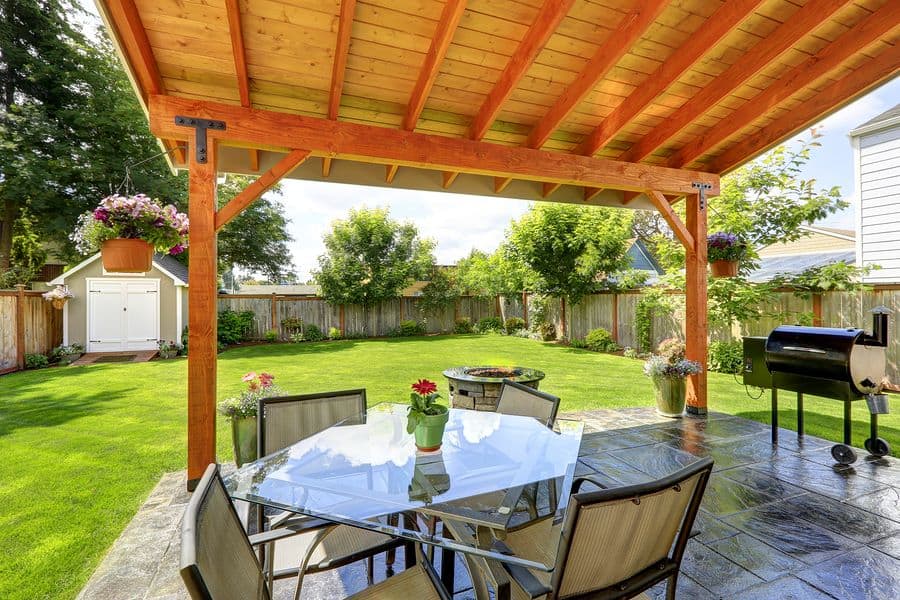 There are a number of elements that can take your outdoor space to the next level. From seating and cooking capabilities to patio covers and entertainment options, your outdoor space can be just what you make it and is only limited by your imagination! Before you get started, ask yourself these important questions.
How Will You Use It?
Do you love to entertain large groups? Host small gatherings? Do you enjoy cooking? How you plan to use your space determines a lot about its design. Consider features such as an outdoor kitchen, a seating area, or even a bar. Traffic patterns can be established using formal walkways or planting trees and shrubs to help improve the overall flow of the space. Introducing hardscaping into the landscape design can also help create an efficient layout, perfect for parties big or small.
How Will You Protect It?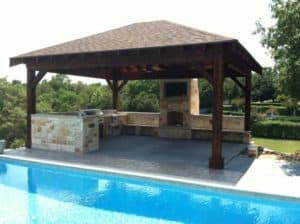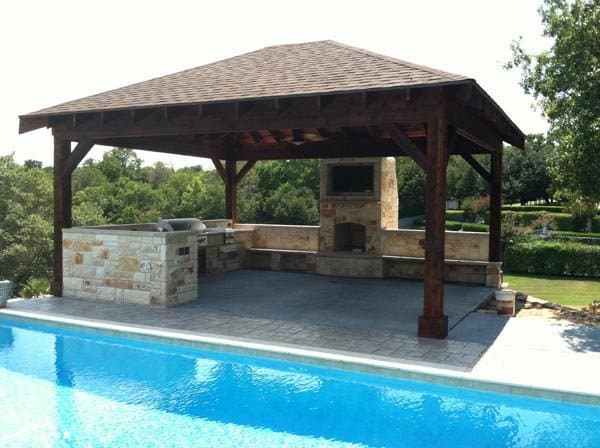 With a patio cover, of course! Updating your outdoor space is an investment that should be protected and maintained. After all, you don't want your new space to be ruined by the harsh elements outside. Here in North Texas, your outdoor features are prone to get hit with intense heat and sunshine, heavy rain, and even ice and frigid temperatures in the colder months. Patio covers are a great way to ensure they're protected and last as long as possible. They also help make your space usable year-round, no matter what kind of weather the forecast calls for.
Learn More: 5 Benefits of a Covered Patio
Where Will You Sit?
Regardless of whether you plan to host large or small gatherings, you'll want to make sure your outdoor living space has somewhere for you and your guests to sit and relax. These days, you're not short on great options. Pint-sized chairs, tables, and benches are perfect for kids, and dining tables, lounge chairs, and sofas are all created specifically for outdoor use. The more options you can include, the more at-home your friends and family will feel.
What About The Extras?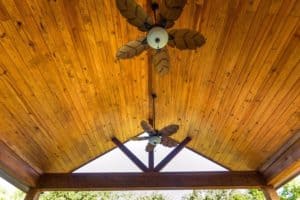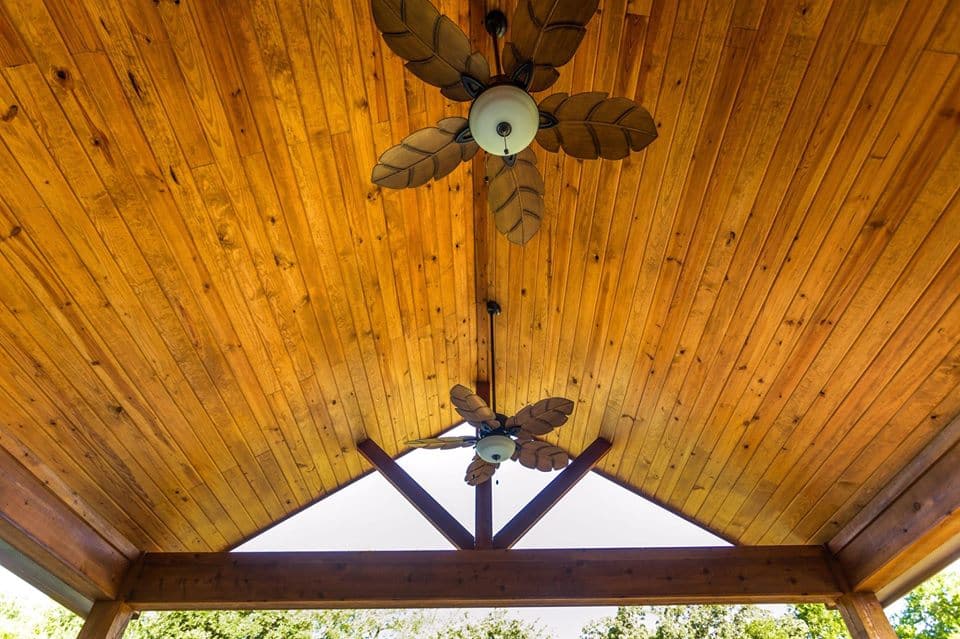 Once you have the main features of your outdoor living space, it all comes down to the extras. Adding a water feature like a pond or waterfall can help create a relaxing atmosphere in your space. A pool can help you stay cool in the Texas heat. A fire feature like an outdoor fireplace or fire pit can help extend the amount of time your space is usable, bringing warmth to cooler evenings. It is also a great place for kids to have fun and roast s'mores! Consider some of these extra features for your outdoor space:
Ceiling Fans
Misters
TV and Sound System
Outdoor Lighting
Textiles and Decor
Learn More: Design Features for Year-Round Outdoor Living
An outdoor living space is extremely popular among homeowners and buyers alike. It doesn't take much to create a space others will be envious of! Our team of professionals can help you design and build your dream outdoor space.