Outdoor living spaces are all the rage among homeowners, and for good reason. Decks, outdoor kitchens, fire features, and patios have changed the outdoor living game. But if your outdoor space doesn't have a covered patio, it may be time for an upgrade. From daily living and entertainment to aesthetics and property value, there are many benefits of a covered patio. If you're on the fence, here are five reasons you and your home could benefit from one.
Table of Contents
Expanded Living and Entertainment Space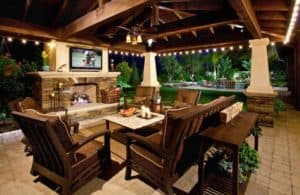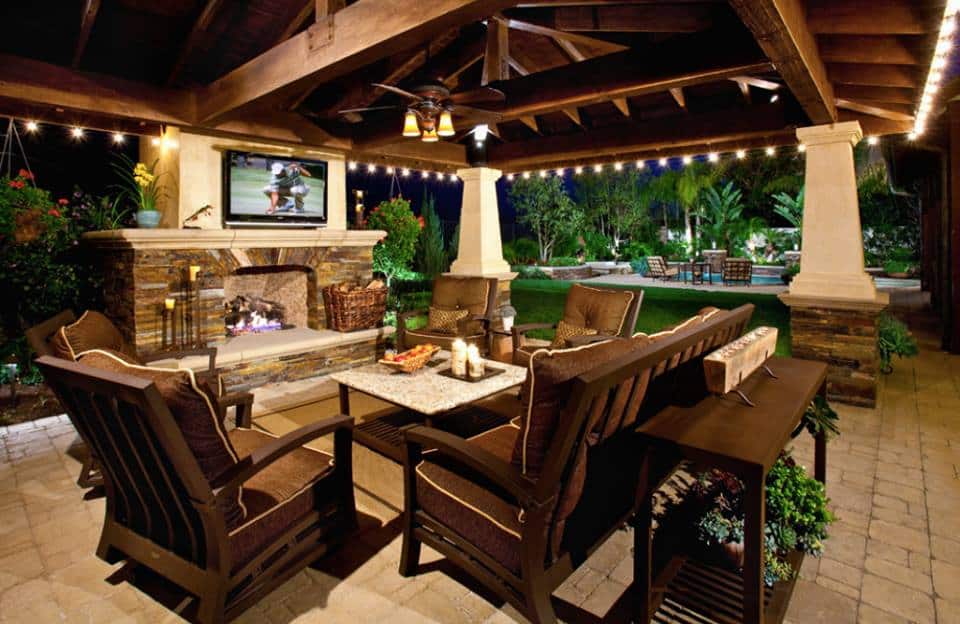 Building a roomy-covered patio gives you more space to work, play, and live outdoors. Outdoor living spaces continue to grow in popularity among homeowners and buyers alike. Covered patios come with a variety of features, from living and dining areas to outdoor kitchens and bars and everything in between. Whether you're relaxing with family or entertaining a group of friends, a patio cover is a perfect way to ensure that unforeseen weather never chases your party indoors.
Learn More: Top 5 Covered Patio Ideas for 2024
Energy-Friendly Efficiency
Did you know a covered patio can actually keep your home cooler in the warmer months? This, of course, can help lower your energy bills. Patio covers shade your home and keeps the sun from beating directly on your windows. Talk about efficiency! To help, even more, consider installing other cooling features like ceiling fans.
Protect Your Furnishings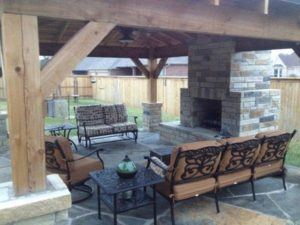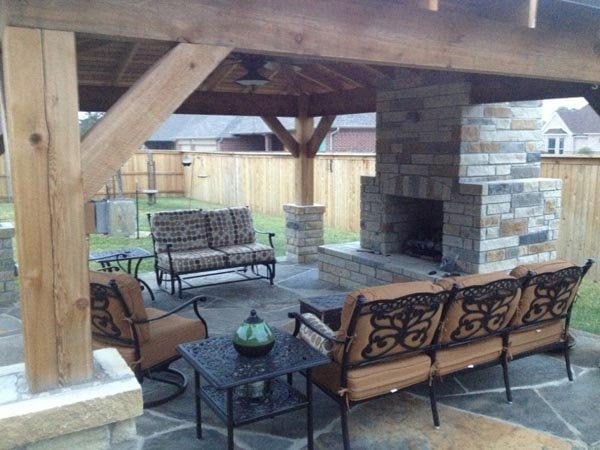 You can't do outdoor living without the proper furnishings. Outdoor living spaces are often just as carefully furnished and decorated as any other room in the home, which makes keeping it covered especially important. Patio furniture, outdoor rugs, and other items take a beating when exposed to the weather on a daily basis. Furnishing and decorating your home, even your outdoor living space, can be costly. Don't let it go to waste by letting the weather wreak havoc on your investment. Another benefit of a covered patio is it can help keep your outdoor area looking fresh year after year.
Bad Weather? No Worries!
A covered patio allows you to enjoy your outdoor spaces in any type of weather. Shade from the sun and shelter from the rain will keep you comfortable year-round. Consider hanging shades or drapes on the sides of your covered patio for added protection from weather conditions and unwanted pests. And, by implementing a fire feature and other heating elements, your covered patio can even be enjoyed in the colder winter months!
Increased Home Value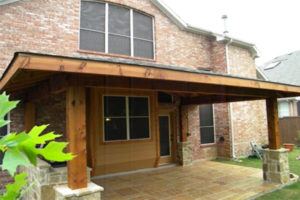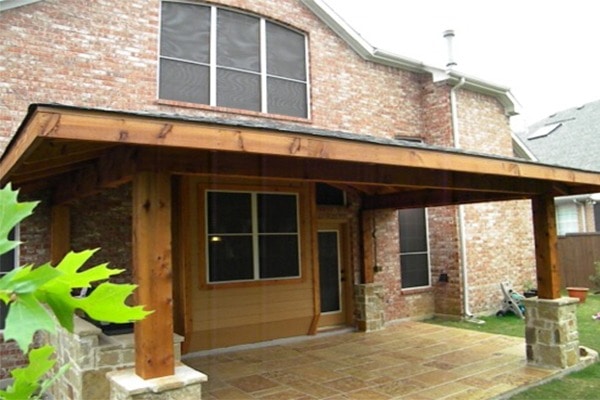 Covered patios and outdoor living spaces can add a lot of value to your home. After all, buyers these days are on the hunt for homes with outdoor living spaces. Even if you don't intend to sell just yet, adding a patio cover now will give you an opportunity to enjoy it yourself. And, when it is time to sell, it may be the deciding factor for potential buyers.
Learn More: Home Improvement Projects with a Big ROI
Installing a covered patio is a great investment in one of your most important possessions – your home. With the benefits of a covered patio, the time, effort, and expense it takes to get your outdoor space just right will pay off in the long run.