Sprinkler Reroute / Reconfiguration
Sprinklers are a necessity to many homeowners in the Dallas/Fort Worth area. A sprinkler system can make all the difference in the way your lawn looks and feels. If the style or layout of your landscaping changes, your sprinklers will need to change as well. Rerouting and reconfiguring can keep your lawn looking impeccable during every season.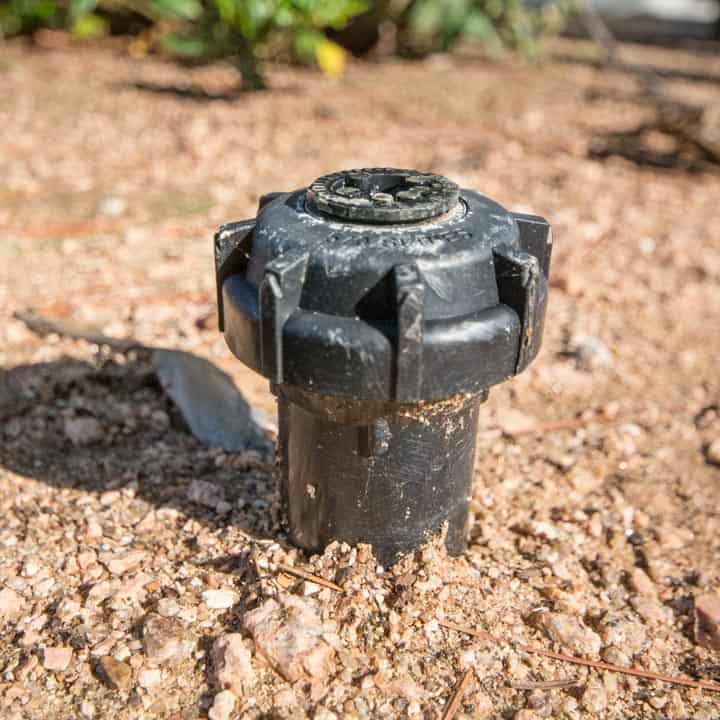 Reasons For Rerouting
Many homes and lawns won't stay the same forever. With changes in buildings, outside structures, and landscaping will also come the need for changes in your sprinkler system. If you're planning any changes and questioning whether you should reroute, ask a professional to evaluate and help you make a plan.
Rerouting the system can prevent parts of your sprinklers from becoming damaged. It can also ensure that your lawn and plants continue to get the water they need to stay healthy after the yard layout is changed. The following are some reasons to consider rerouting your sprinklers.
The addition of a swimming pool
The addition of a deck, patio, or other outdoor living space
Creating or expanding a garden or flower bed, requiring more water in a new area
Expanding the grassy area of your lawn
The addition or expansion of a retaining wall or sidewalk on or near your property
---
Get Your System Installed by Circle D
Contact us today to get a sprinkler system installation estimate specifically tailored to your yard and watering needs.
Get An Estimate
Benefits Of Rerouting Your Sprinkler System
Sprinklers are a convenient way to keep your lawn looking great throughout the year. Many homeowners appreciate sprinklers because they're low maintenance, especially if they're set on a timer. They cut down on the time it takes to keep your yard looking great and make your landscaping basically take care of itself.
Make sure that your sprinkler system continues to work for your needs by rerouting when necessary. If you take the time to call in professionals to change the path of your system, the benefits will be well worth it:
Preventing dry spots in your lawn
Addressing existing dry spots
Keeping grass and plants alive and healthy
Preventing water from pooling near your home and other structures
Exploring new opportunities to redesign the landscape
When To Consider Reconfiguring
In addition to changing the path of your sprinkler system, there are times when you'll need to reconfigure the system to better meet your needs. A professional will be able to assess your yard and determine whether changes need to be made.
New homeowners should have their sprinkler system evaluated when moving into the new home, if the home is more than ten years old, as it may require repairs or reconfiguration. Those who have been living in their home for years should look into reconfiguring at these times:
Changing the landscaping in the yard, including adding grassy areas and incorporating new plants
Adding hardscaping to the yard, including retaining walls and patios
Installing water features, like ponds and fountains
Adding on to your home, either by adding a new room or putting a garage on the property
Planting new trees or taking down existing trees, which changes the amount of sunlight your yard receives
A neighbor makes changes to their yard's irrigation system
Benefits Of Reconfiguring
It may seem like hassle to have a team check your sprinkler system, create a new plan, and install new features. However, the process is sometimes necessary and always a positive change to your yard in the long run. These are a few of the benefits of reconfiguring your sprinkler system.
Increase in efficiency of your water system, which can keep your yard looking great while saving you money on your water bill
Ensuring that new plants are well taken care of, to prevent seeing dead plants in your yard and wasting money on replacing them
Keeping water away from your home and other structures, saving you money on future repairs
Making sure that your sprinklers are operating properly, cutting down on future repairs
Why You Should Hire A Professional
Sprinkler systems may seem simple, but sprinkler repair, rerouting, and reconfiguring requires the help of a professional. For those who are moving into a home with an existing irrigation system, it can be difficult to know exactly what the previous homeowners were working with. A professional can look at the old system and develop a plan for rerouting, as necessary.
When rerouting and reconfiguring is needed, it can be a complicated process. Zones will need to be addressed, as different areas may need to receive more or less water, depending on where plants have been added or removed. After planning, some parts of the system will need to be moved, new parts may need to be added, and sprinkler repair may be necessary in some areas.
Finally, a landscaping professional will be able to give you new ideas for making the most of your outdoor space. While looking at the current route and configuration of your sprinklers, your team might be able to recommend better solutions for reaching dry areas of your yard, keeping your plants healthy, and rerouting water away from wet areas of the yard or the foundation of your house.
To make sure that your sprinklers are working effectively and efficiently, call the professionals at Circle D Construction and find out if rerouting or reconfiguring might be the best solution.