Adding hardscape construction, like a pergola or a fire feature, does more than just beautifying your yard. Hardscaping can increase your home's value, expand your living space and offer privacy for backyard relaxing and entertaining. In order to keep hardscape construction looking pristine, however, it needs to be properly maintained. Just like weeding and watering your landscaping, it's essential to care for your hardscaping as well. Here are our tips and tricks for maintaining your hardscape construction like a pro.
Table of Contents
Why Is Maintaining Your Hardscaping Important?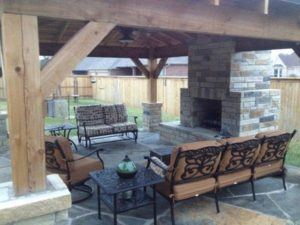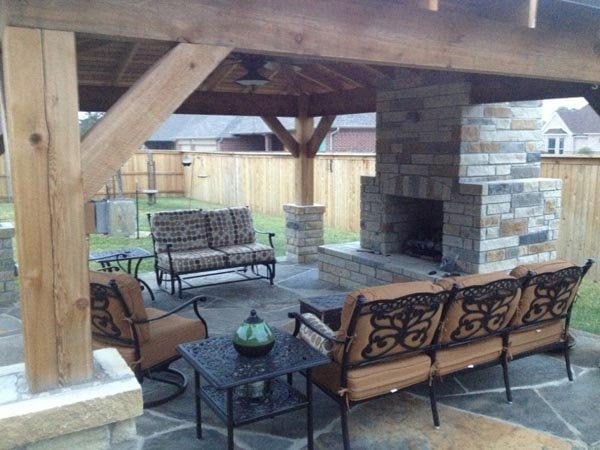 Cars, appliances, homes – they all require proper maintenance to last longer and operate optimally. The same is true for hardscape construction. Outdoor structures battle weather, animals, and prolonged sun exposure. While normal wear and tear can be expected, you can help extend the longevity of your investment by avoiding pest infestation, mold, mildew, excessive wear, and deterioration.

Hardscape Construction Maintenance
Because outdoor hardscape features are made from multiple materials, each element requires particular types of upkeep. Here's a quick rundown of common structures and how to properly clean them.
Wood Fences & Wood Structures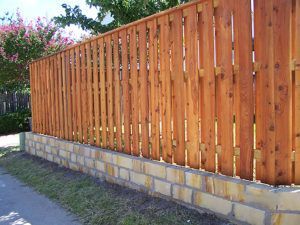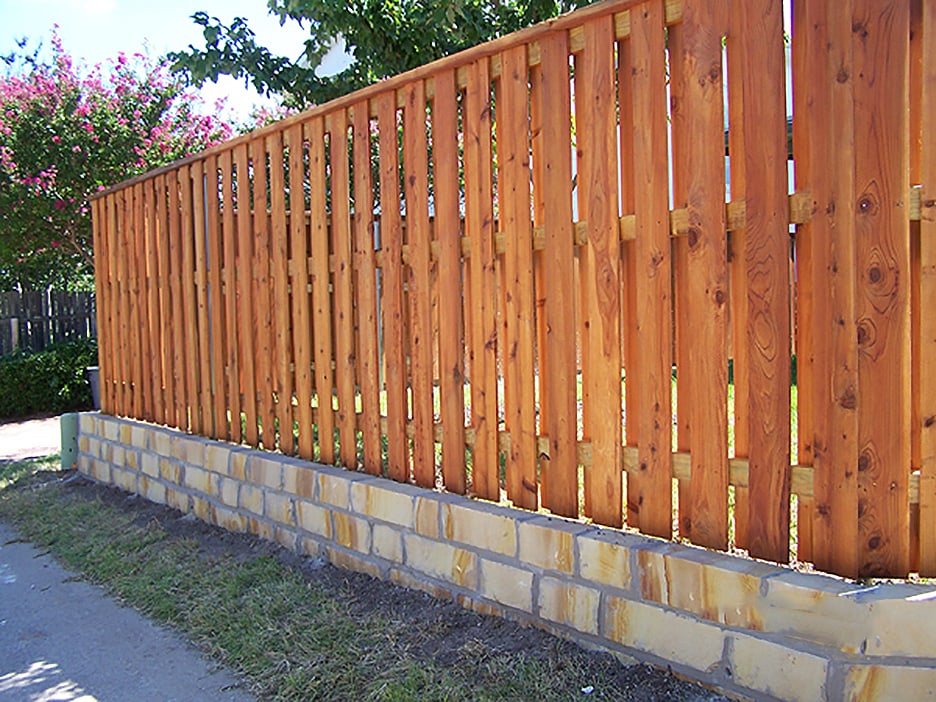 Wood fences are a generally sturdy, functional, and valuable addition to your yard. However, like anything made of wood that's exposed to the elements, it's essential to make sure it's protected. Each season, ensure your fencing isn't exposed to excess moisture by checking the aim of surrounding sprinkler heads. Also, examine the surrounding area and see if your fence is in regular contact with damp dirt or foliage. Wood exposed to moisture rots, making it crucial to first install a concrete base. To protect the integrity of the structure, make sure nails and hardware are tight and secure, and be sure to replace anything that's missing. Finally, add a weatherproof sealant or stain every year, conducting a deep clean and repainting when necessary.
Patio Covers, Pergolas & Decks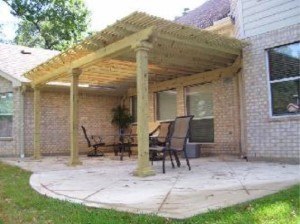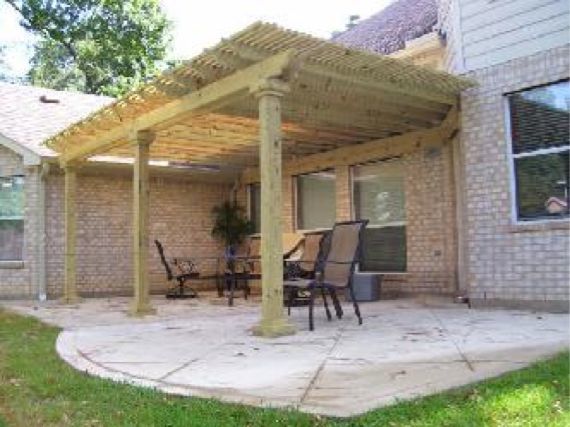 The same maintenance techniques used for wood fencing can be used for the majority of wood structures, like decks and patio covers. If your wood structure serves as a cover over a deck or patio, perform a deep clean and remove all debris and buildup. Treat any mildew, moss, or mold each season, and prevent further growth with sealants and consistent washes. Any wood structure should have its hardware checked seasonally. Loose elements should be tightened and missing parts replaced.
Stonework & Concrete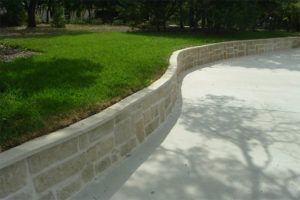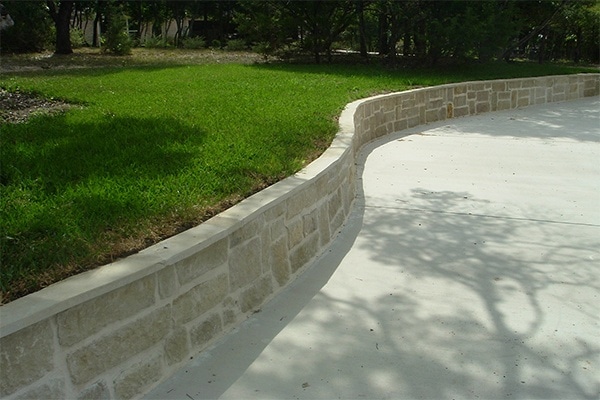 Stone and concrete are both porous. To avoid discoloration, weathering, and mineral buildup, proper maintenance is essential. Regularly remove standing water and apply a sealant when needed. Consistently clear debris to prevent staining by sweeping with a dry broom and following material instructions to clean the feature seasonally. For example, a thorough scrub with a natural stone cleaner (with the correct pH) on a retaining wall, or a wash with liquid dish soap on concrete patios can provide a thorough cleaning.
Brick
Although brick is a strong, hearty material, it still requires regular maintenance. Each season, it's important to remove dirt with a hose and scrub brush and to check for crumbling mortar and water damage. Since water damage can lead to bigger issues, examine it annually.
Maintenance Instructions
Your best source for accurate maintenance instructions is on the manufacturer's website or from professional outdoor construction companies. Some of the best tools for maintaining your hardscaping are: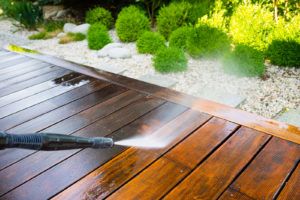 Cleaning supplies designed specifically for outdoor materials (outdoor wood cleaner, mildew remover, etc.)
Power washer
Heavy duty scrub brushes (with natural or synthetic bristles)
Broom
Squeegee
Proper sealants
Dish soap
To make things easier, create a schedule for maintaining your hardscaping and add it to your yearly outdoor maintenance checklist.

Maintaining Your Sprinkler System and Yard Drainage
In the North Texas area, both drains and sprinkler systems often top home buyers' "must-have" lists. With a higher-than-average number of hot, sunny days, you'll want to have the right setup to keep your yard attended to and looking its best.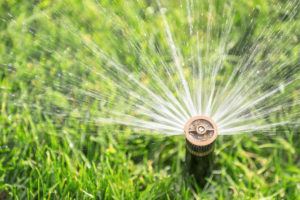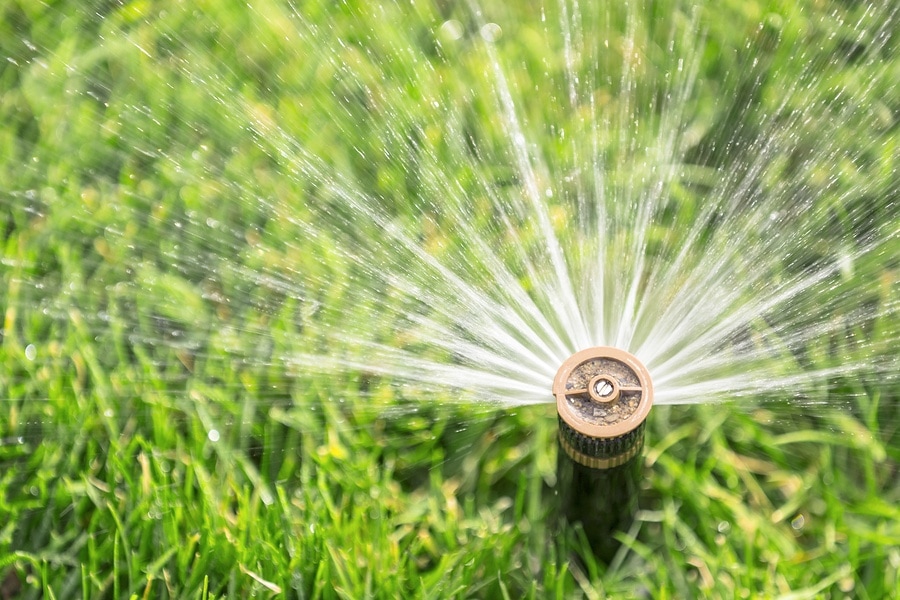 Believe it or not, sprinklers and drains need some basic maintenance, too. Regularly remove any blockages from drainage systems and make sure they're draining properly. If they aren't and you're unable to identify the issue, it may be time to call in the professionals.
Learn More: The Rundown on Drains
When it comes to properly maintaining your sprinkler system, be sure to address:
Control Panel – Your sprinkler system's controls need to be wiped down and tested from time to time. If applicable, check the batteries and replace them, if necessary. Make sure the time and date are accurate and run a test to ensure the correct zones are responding.
Sprinkler Heads – Check each sprinkler head thoroughly. Clean any obstructions and replace all broken heads.
Replacements – To ensure everything runs properly, replace features that are cracked, worn or broken.
Pressure Test – Water pressure is extremely important and can damage the sprinkler system (pipes, valves, etc.) if it's too high. If it's too low the system can be ineffective. Check the pressure to make sure it's operating at the standard residential water pressure.
Enjoy The Great Outdoors
Maintaining your hardscape construction can, over time, save you quite a bit of money. Not only does it reduce the high costs of frequent replacement, but it makes future cleaning easier and more efficient. With well-maintained hardscape construction, you'll be able to enjoy the great outdoors for years to come.