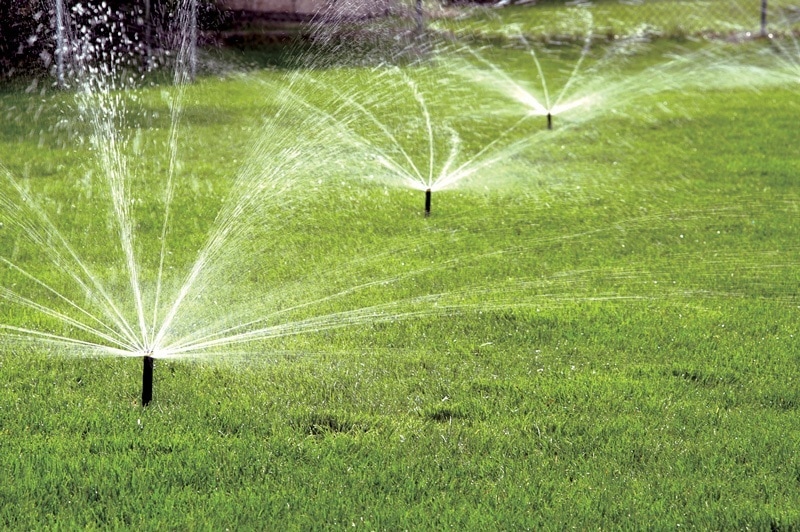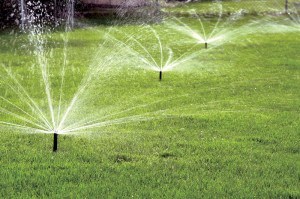 Spring is fast approaching, and there will be many chores to do outdoors once the snow has melted and the world starts turning green once again. One spring chore that should be at the top of your to-do list is getting your lawn sprinklers in working order. Follow this handy checklist to ensure that your sprinkler system stays in tip-top shape all season long.
First Things First: Check for Thaw
Spring is a fickle season. At times it may seem like it has arrived, but the fact of the matter is that winter could still be calling the shots underground. Setting up your lawn sprinklers before the ground is completely thawed can cause significant damage to the entire system. Utilize a shovel to dig down at least a foot to ensure the soil is fully thawed.
Inspector Your Sprinkler Gadgets
Go over the components of your lawn sprinklers: the sprinkler heads, nozzles, valves, pipes, controls and timers. Clear away dirt, debris, or anything else that may inhibit their functionality, and check for damage sustained since last summer. Pay special attention to the valves, checking them each visually.
Replace and Upgrade
Replace all of the damaged or broken components and take the opportunity to make upgrades where you choose. One item to consider adding is a Water Pressure Gauge if your system does not have one. High water pressure can be devastating to a sprinkler system, resulting in burst pipes, broken valves, and an inefficient watering system. A Pressure Gauge attaches to your hose faucet and lets you know your home's water pressure in your lawn sprinklers. If the pressure is above 65 PSI, then you should also invest in a Pressure Regulator for your lawn sprinklers to head off future damage. Also, don't cross another trip to the store for sprinkler system parts off your list just yet. Consider that some parts may not show damage until the water is turned on, and you may have to make another trip at some point.
Test the Waters
You need to next do a trial run of your lawn sprinklers system to ensure that all of the hardware and any electrical components like the controls, programmers, and timers are all in working order. Keep in mind that your water pressure can surge—called water hammer—when you first turn on the water to the sprinkler system, especially if you don't have a Pressure Regulator. As mentioned, high water pressure can cause damage to your lawn sprinklers. Turn the water valve very slowly to the 'ON' position to prevent water hammer. After you turn on the water to the lawn sprinklers, check the entire system again. Look for drips and leaks, irregular water spray, or anything that indicates a problem. Obviously, you'll have to replace any malfunctioning parts that were not noticed prior to turning on the water.
Get With the Program
Lastly, you need to set and program your lawn sprinklers, keeping in mind your landscape's watering needs and any municipal water rules or restrictions. Watering rules can change from year to year and season to season, so make sure you have the most current information about what days and times you can water on when you program your watering system. Also be aware of how much water your landscaping needs, and how much it is receiving per minute, so you don't over-water. If your watering needs will vary greatly between spring and summer, make sure to mark your calendar or set a reminder on your phone to update your sprinkler system's programming for the new season.
Contact Circle D today to schedule your lawn sprinkler system installation or repairs.